We have made it to the Top 10 and the Final Round for voting!
Click the image below to cast your vote for us to win a chance to play this year's Michigan Metal Fest, August 13 in Battle Creek, MI.
Thank you all so much for the support on this one!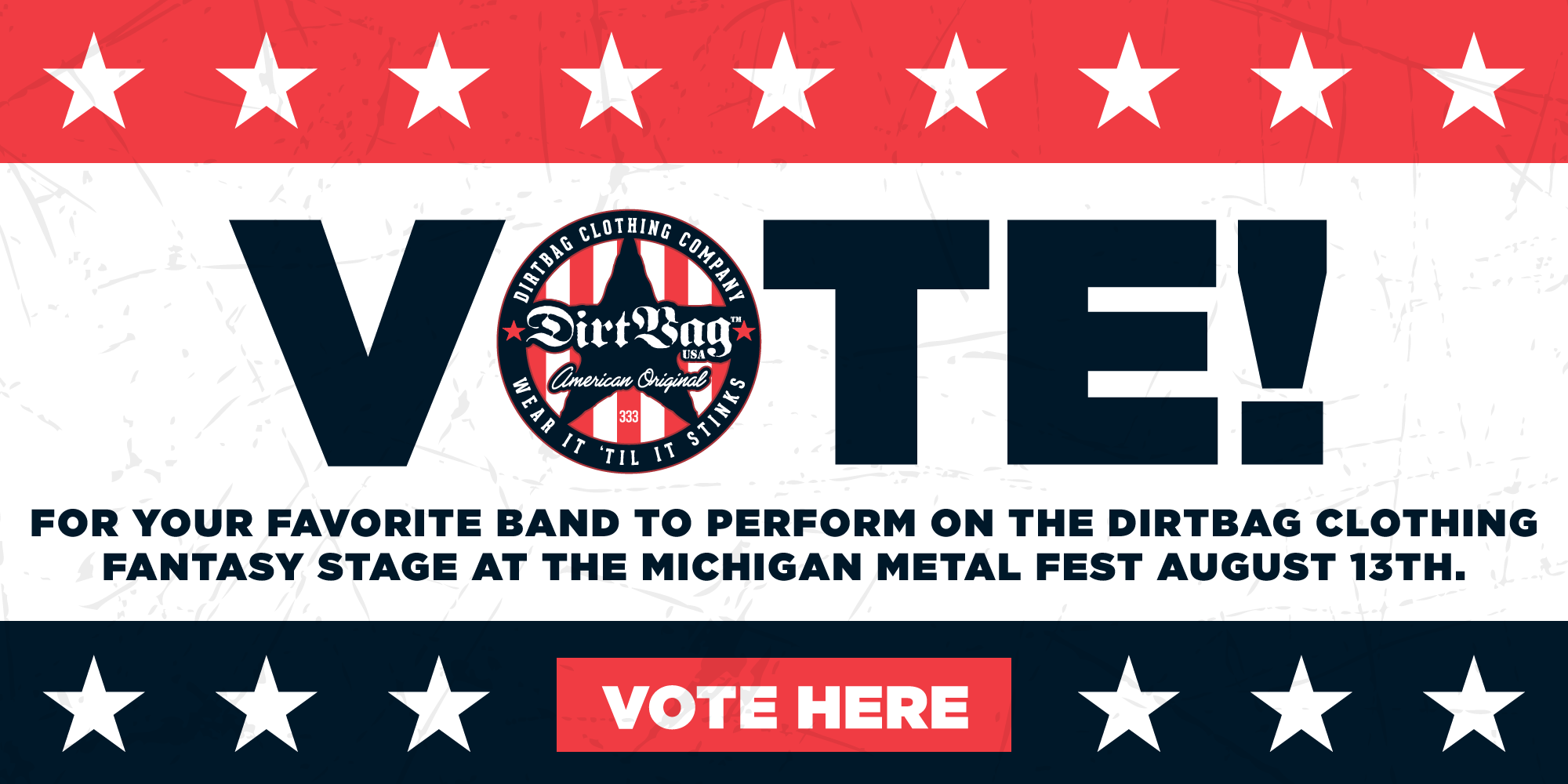 Click here to vote for us to win a shot at playing this year's Michigan Metal Fest!!!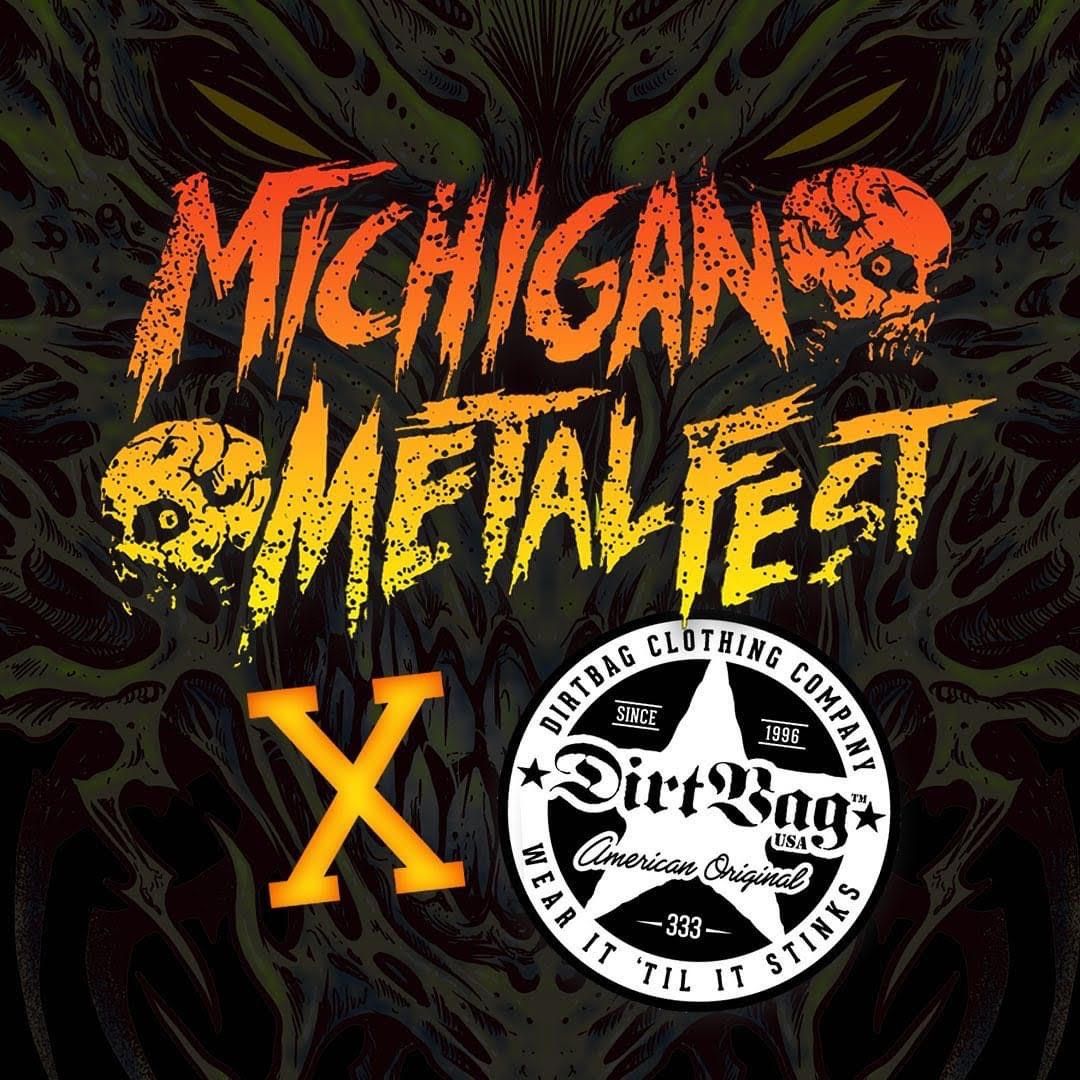 Click the image below to listen to us on Spotify.
Stop by the Merch Store link to see new merchandise on sale now!!!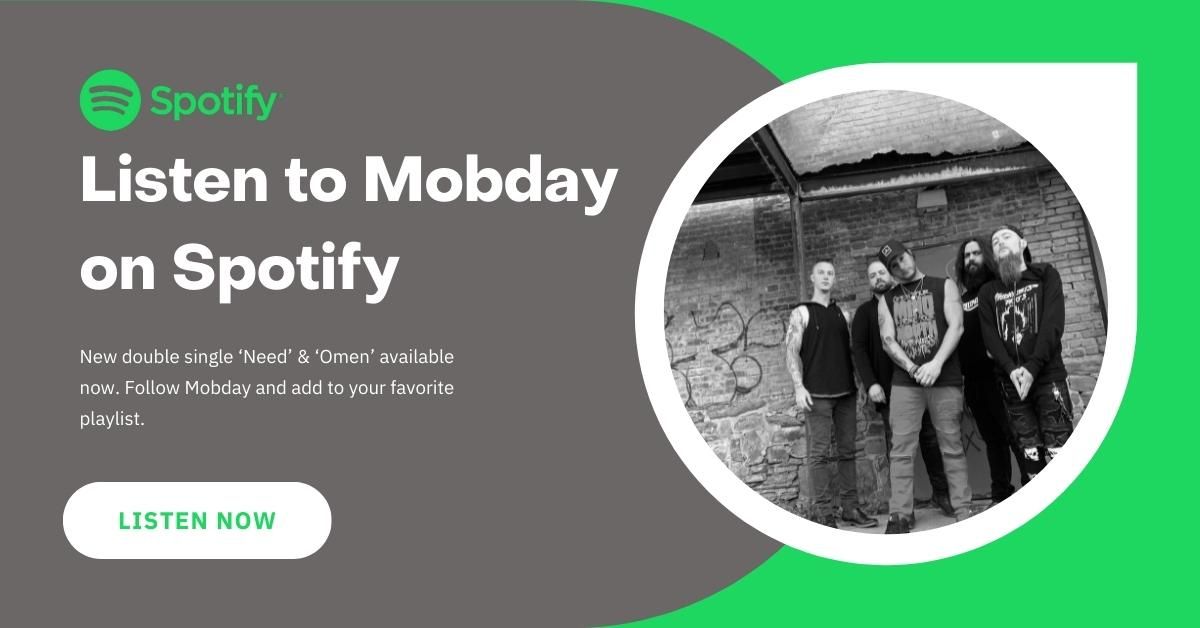 Upcoming Shows April 23 and May 8. Click the images for event/ticket info.
08.28.21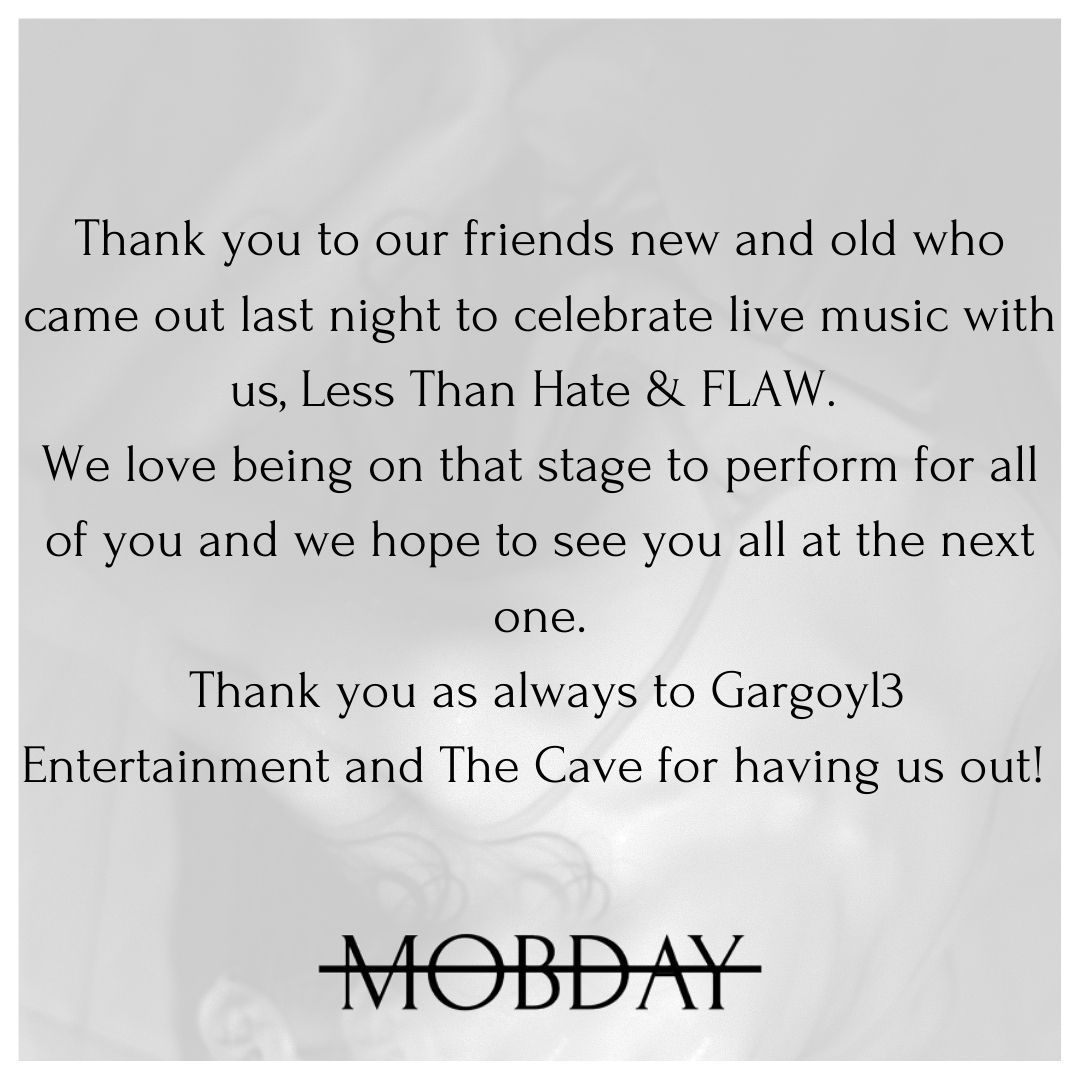 07.30.21
'NEED' is now available everywhere for download/streaming!
As a thank you for your support, we also threw in our song 'OMEN' on the b-side for you to hear more of the new album!
CLICK THE IMAGE BELOW TO LISTEN NOW ON SPOTIFY
See you in Oneonta August 14.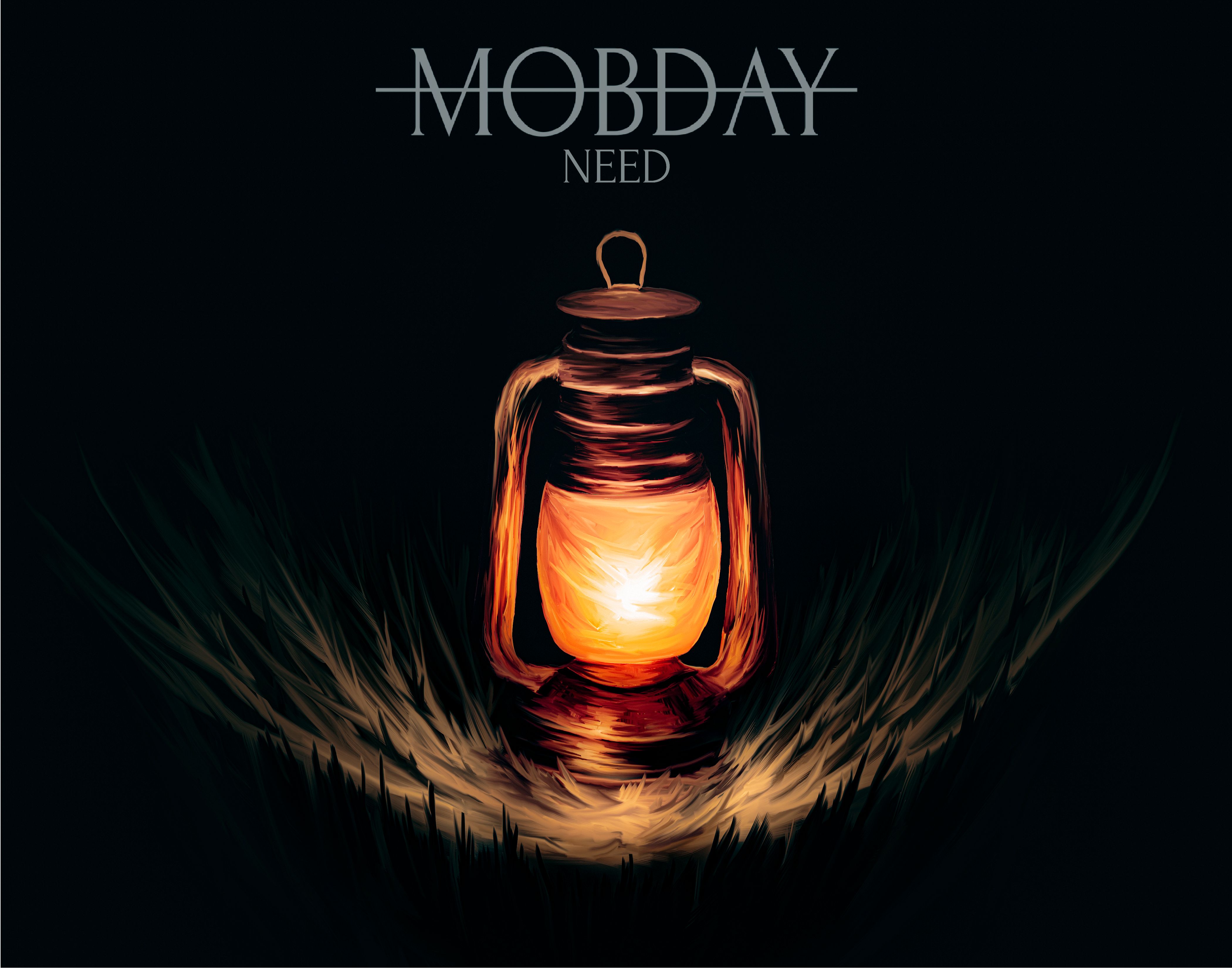 *Original artwork by Derek Lindow.
06.19.21

03.20.21
Back in Binghamton this Friday!!!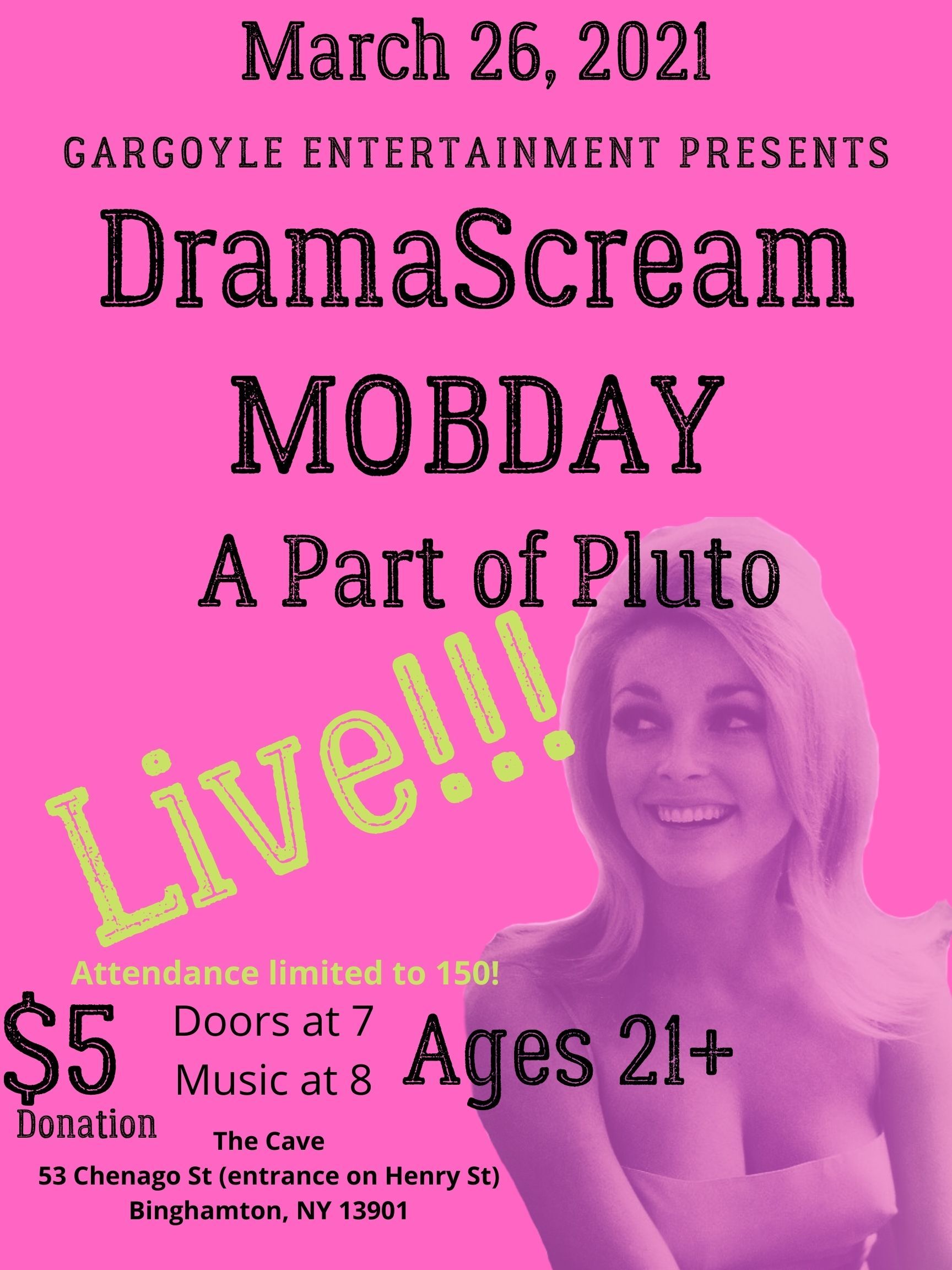 02.15.21
More to come...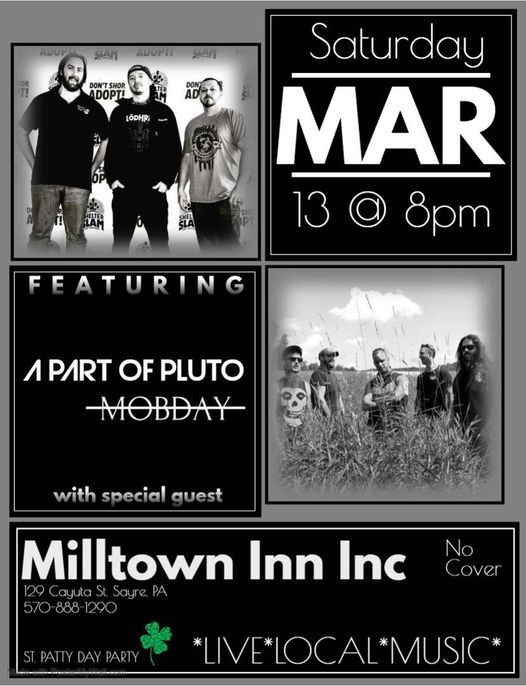 01.15.21
'Clarity' is now available for streaming and download worldwide! Check out the official music video here.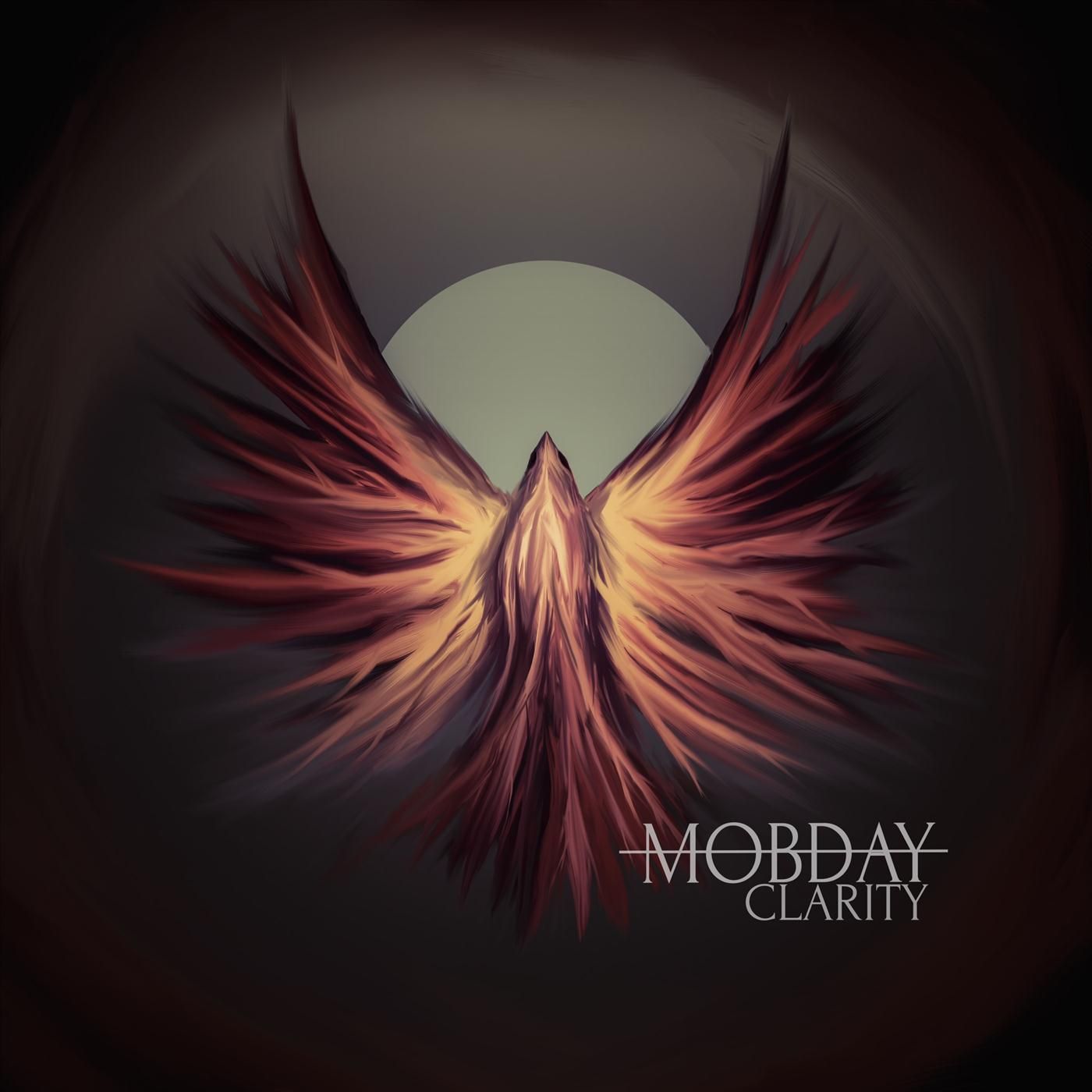 09.04.20
CHANGE
The new single available now on Spotify, Apple Music, iTunes, Amazon, Bandcamp and more...
Video Premier tonight at 8:30 pm eastern on our official YouTube channel.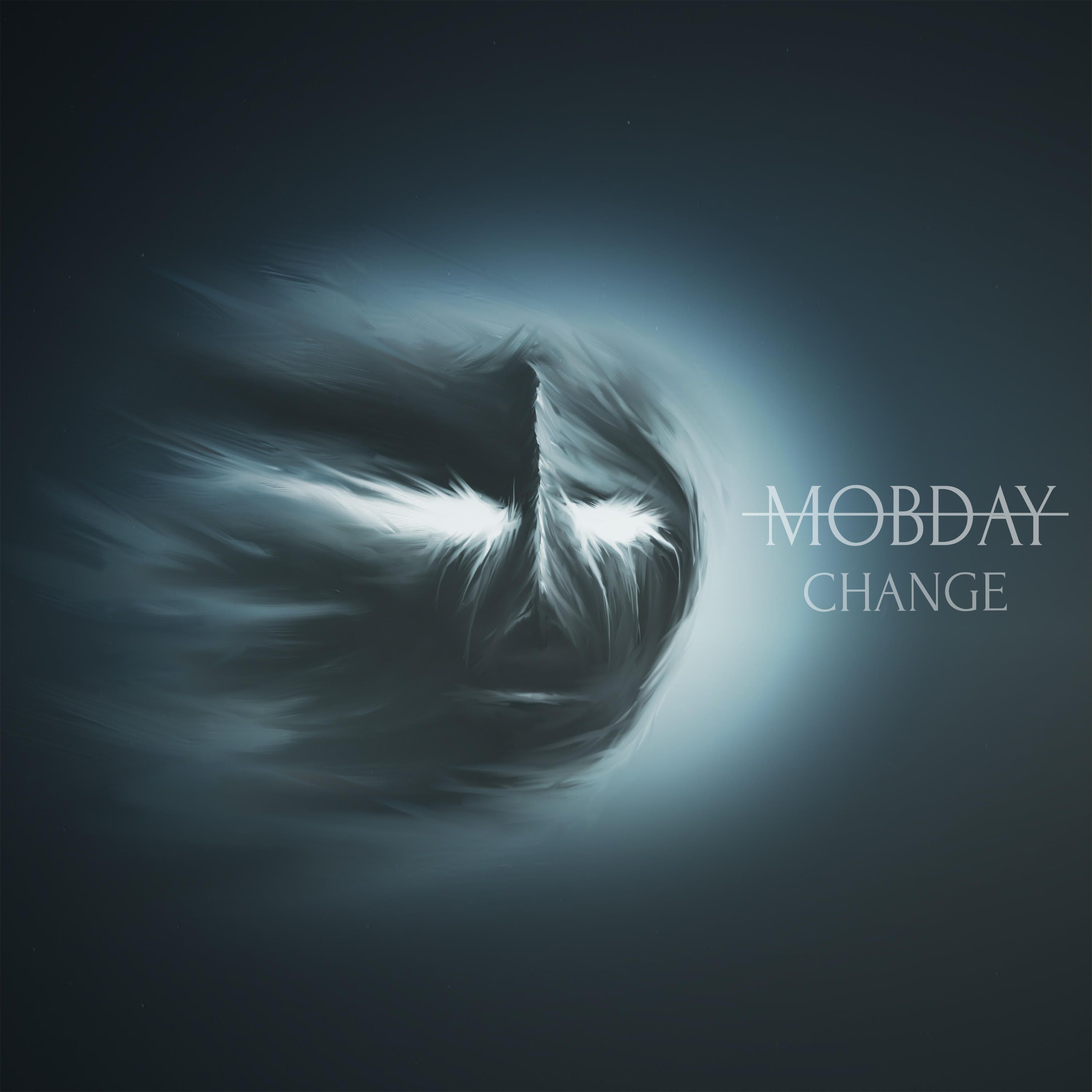 04.02.20:
Head on over to www.facebook.com/mobdayband for a special video update.
03.21.20: Head on over to mobday.bandcamp.com. Please enjoy. <3
01.03.20:
Mobday friends and fans,
Today we announce that we have amicably parted ways with our vocalist, Ryan Nickerson. Although Ryan isn't our original frontman, his contributions to everything thus far in our recorded history including 2 full length albums, an acoustic EP and 3 recent singles helped establish and define our sound for over a decade.  We will be forever grateful for Ryan's work with us and we very much look forward to what he does next.
As for the rest of us, album number 3 is in full swing and we will announce our new frontman in the coming weeks along with a few other cool announcements. Stay tuned and thank you for the continued support!
10.31.19: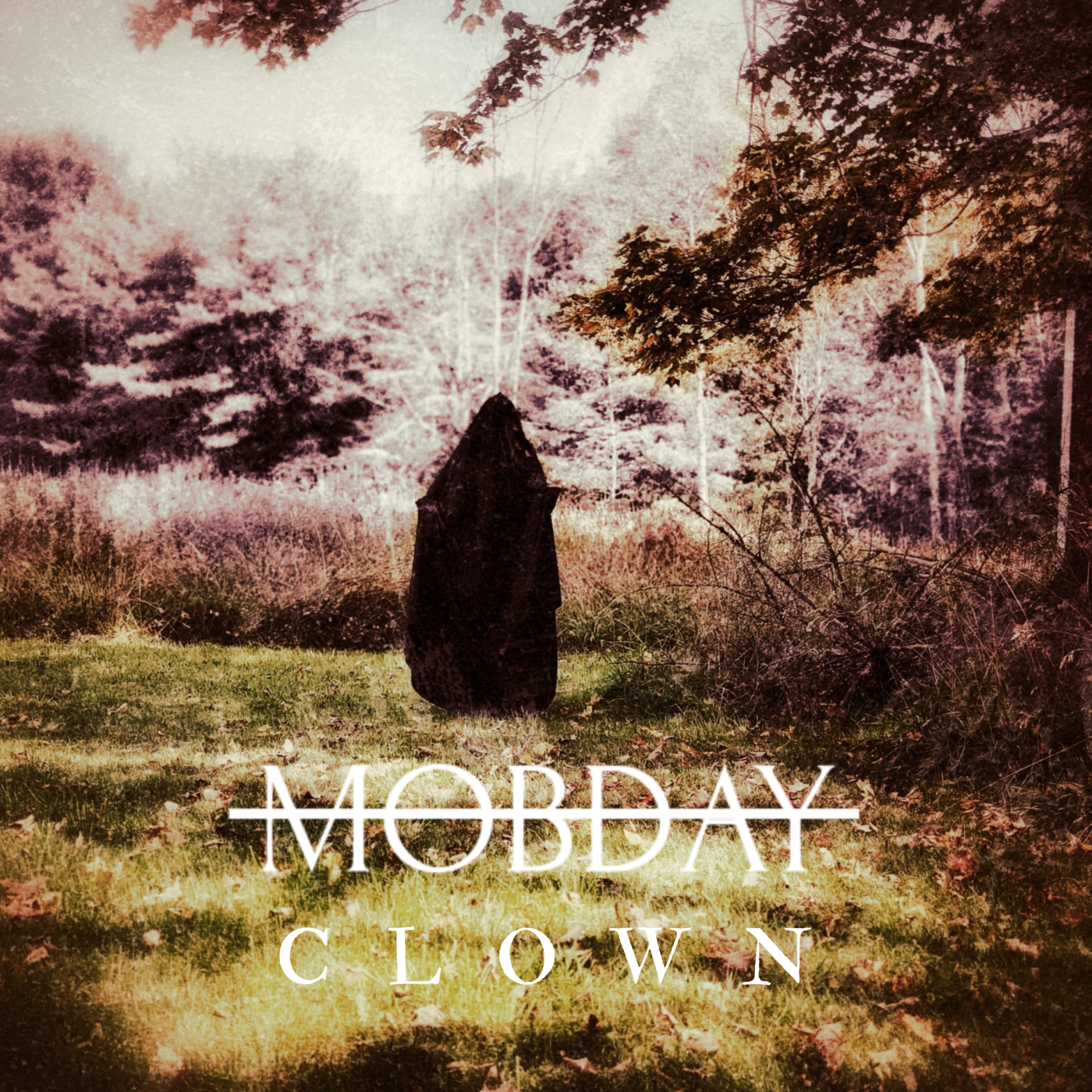 Happy Halloween!!!!!!!  In celebration of one of or favorite days of the year, we have released a cover version of "Clown" by KoRn! Follow the links below for your preferred streaming/download service.  We did this one for fun and we hope you enjoy listening to it as much as we enjoyed recording it!
07.28.19:
Thank you so much to everyone at Canyon Music Fest! We had such a fun time and hope to come back and play for you again!
07.20.19:
We had a great time in Rochester last night, as always!  A big thanks to the crew at Montage Music Hall, the bands and fans that came out to support! We will see you at Canyon Music Fest next Saturday. Mobday hits the stage at 12:45 so get there early!!!
06.29.29:
Friends and fans,
We have been locked away in the studio the last few weeks working on bringing a new and fresh Mobday show to you all on July 12 at The Haunt!  We can't wait to get back out there and see you all again.  In the meantime, we really hope you are enjoying the new single, "Dirty"!  Tell your friends about it and we'll see you out there!!!
06.08.19:
SHOW ANNOUNCEMENT:
Saturday, July 27, we will be performing at Canyon Music Festival LLCin Blossburg, Pennsylvania! We are sharing the stage with Tempting Scarlet, UnDead Messengers, One Party Rule, Some Breed Of Human, Glass Hands, Renovare, American Arson, SRY, Carousel Kings& 414!!!
Mobday will be on at 12:45 so get there early!
Follow Canyon Music Fest at these links:
http://www.facebook.com/canyonmusicfestival
http://www.instagram.com/canyonmusicfest
https://twitter.com/FestCanyon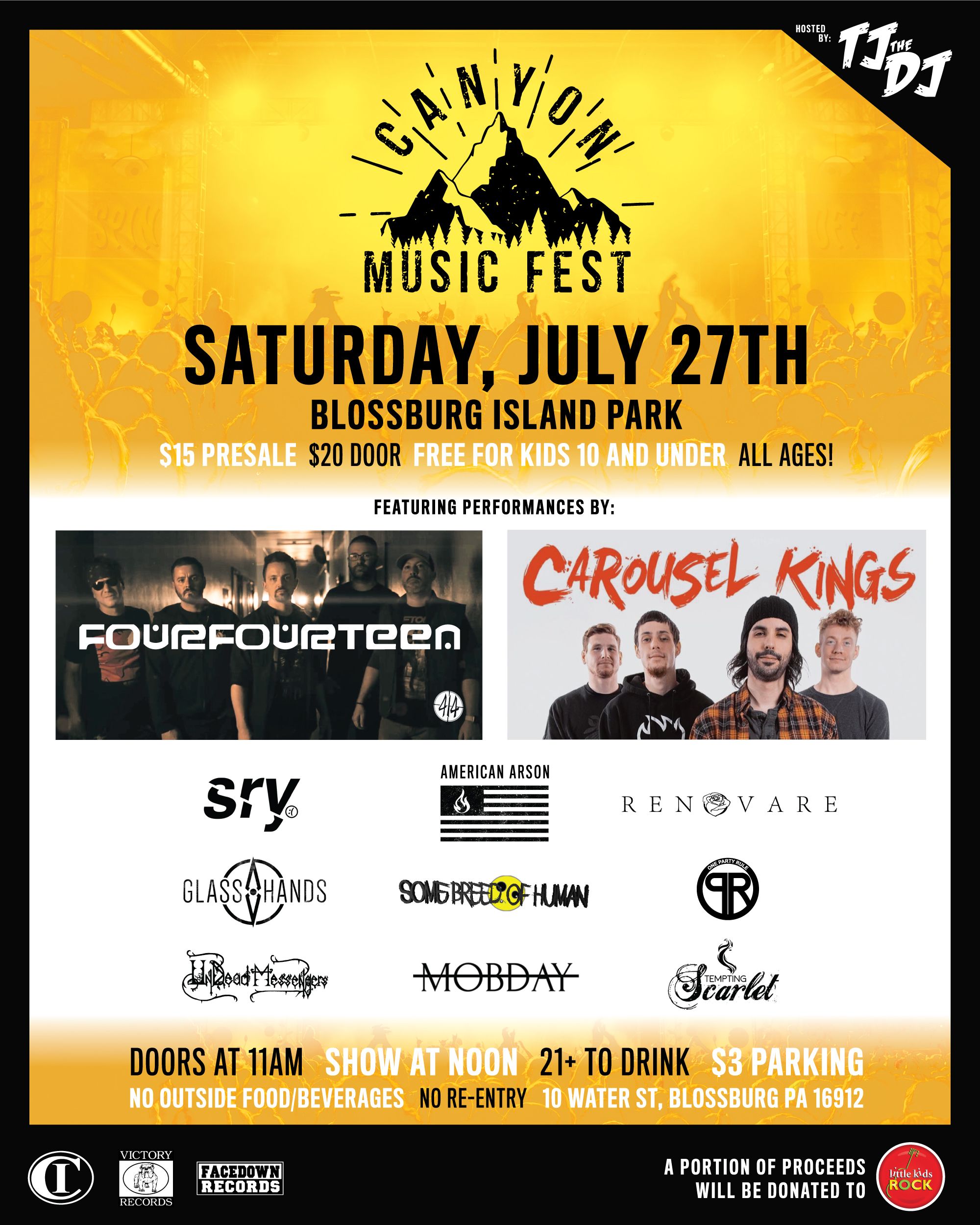 05.31.19:
It's finally here!!! Download/stream the new single 'DIRTY' worldwide!  Click the image below to listen now!!!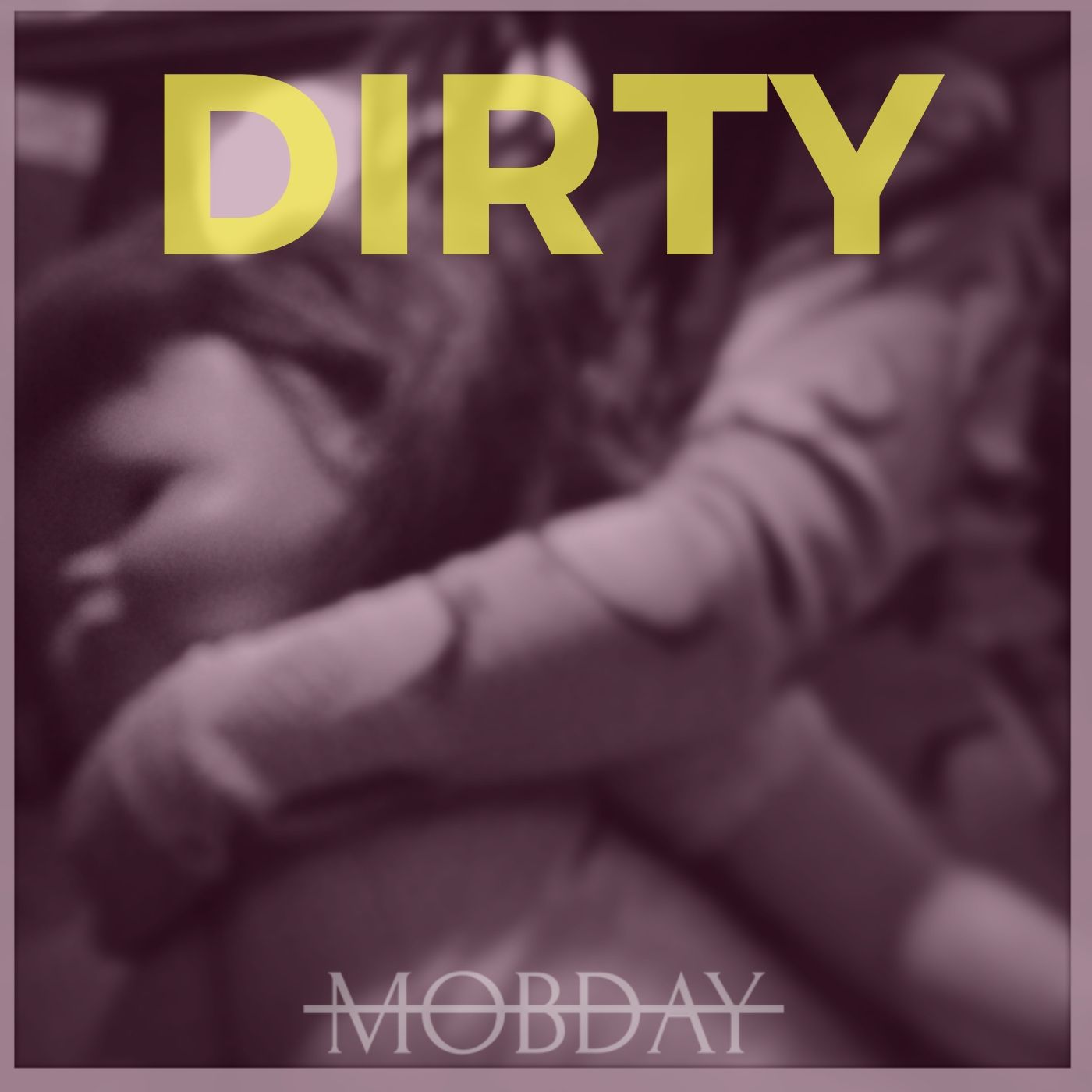 05.25.19:
May31...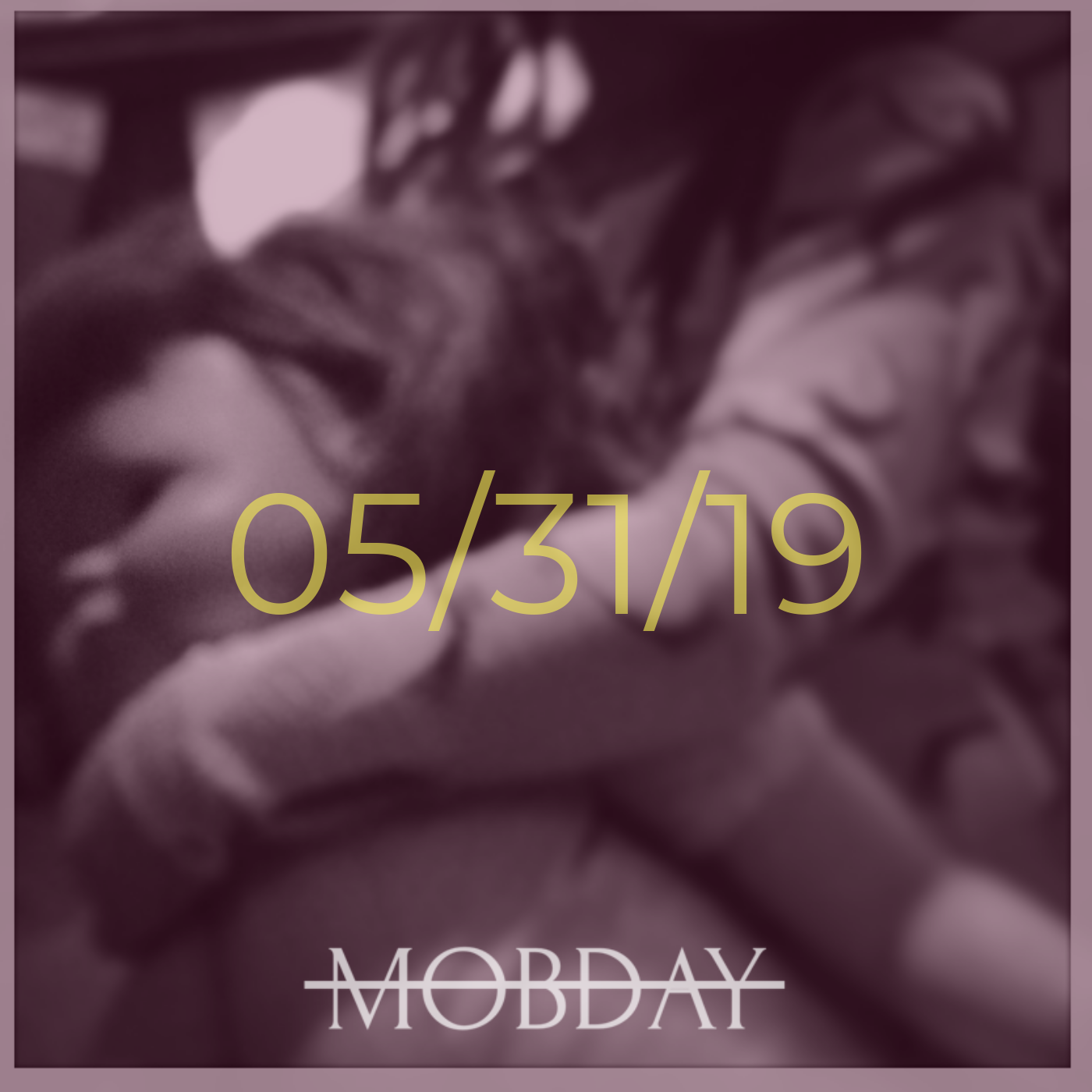 05.13.19:
Stay tuned here and to our other social media platforms for more info soon...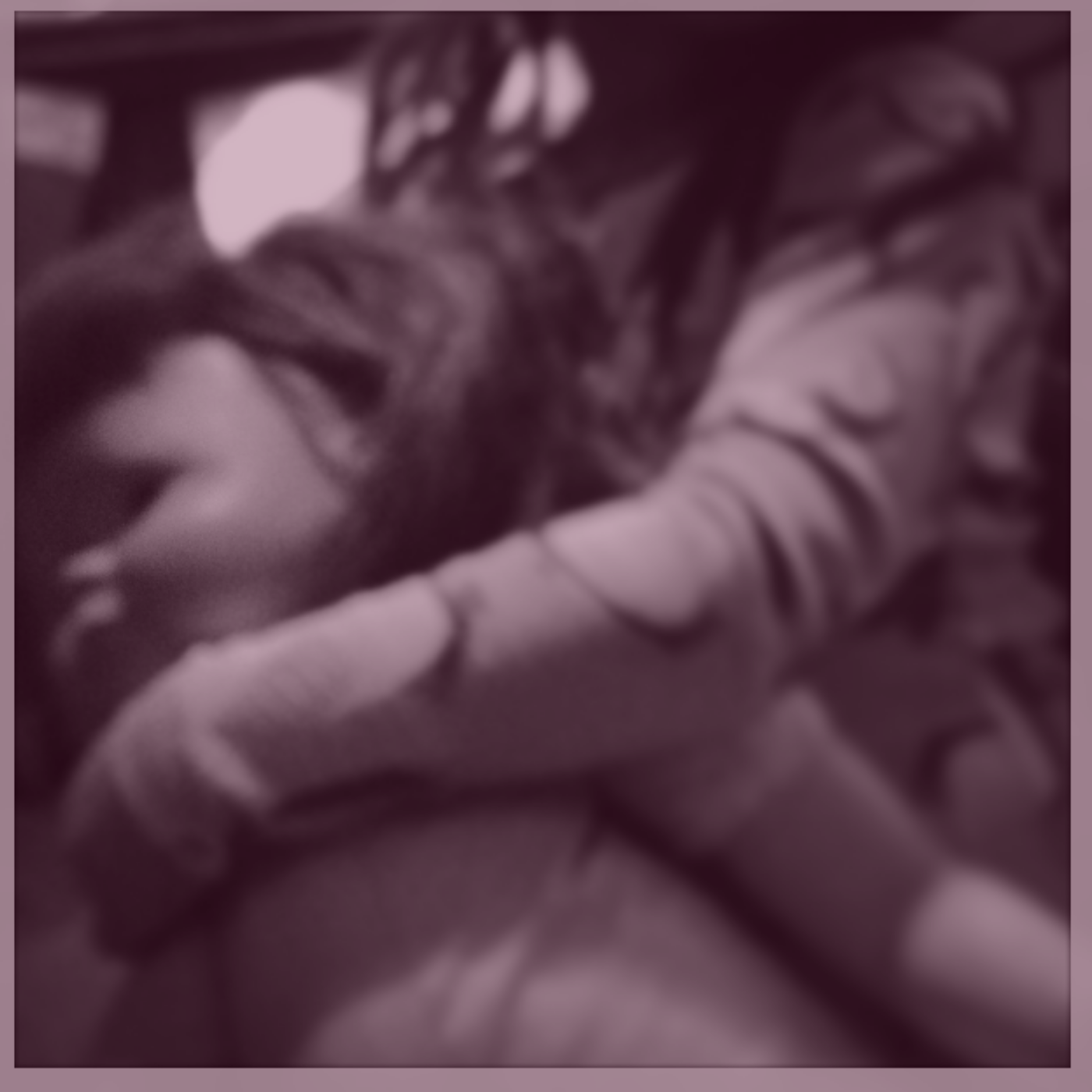 4/24/2019:
Next opportunity to see the boys live is May 18th at the Finger Lakes Metal Fest!! We take the stage at 2;00pm..don't miss it!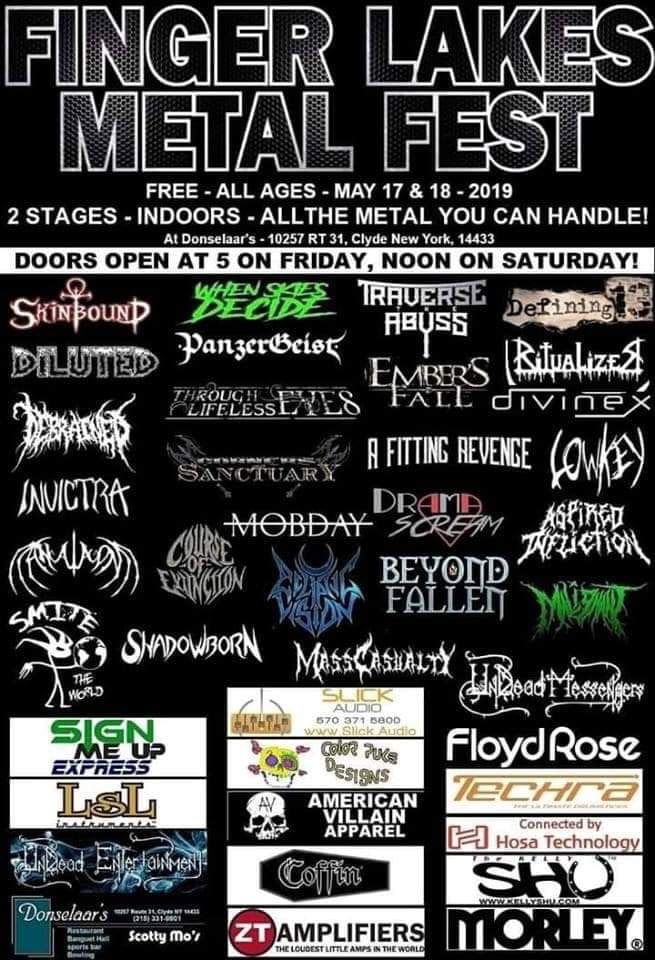 3/22/2019:
Tomorrow night!! Mobday invade Syracuse, NY with our friends in One Step From Falling.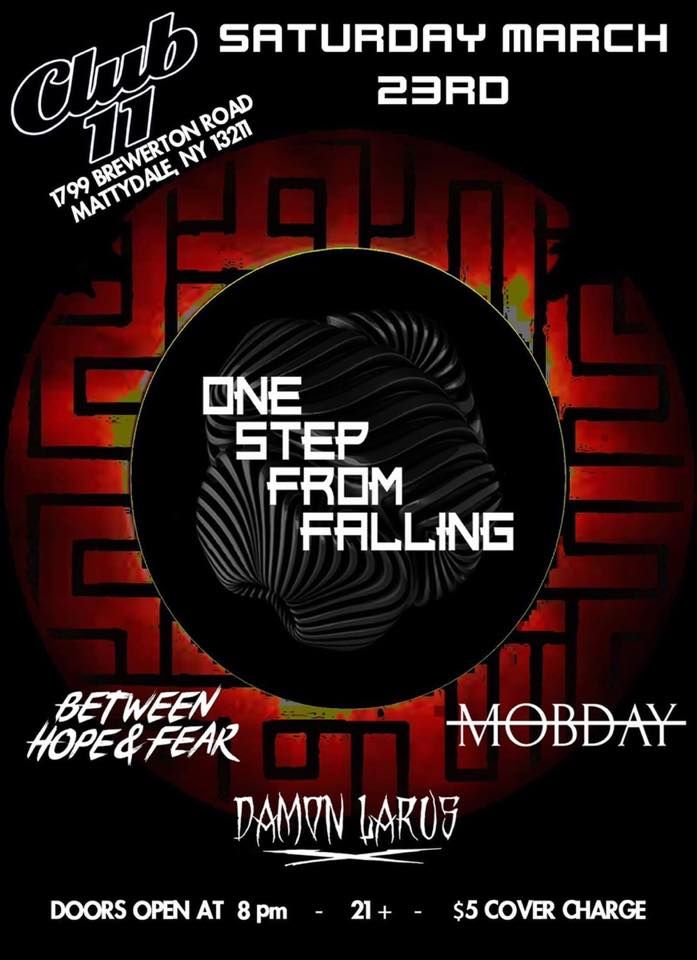 3/7/2019:
Absolultely killer show at The Cave in Binghamton last Firday night. Great bands, great crowd, great energy!  Check out our photo page for some great pics from the event. Also, we have benn very busy booking shows so that you have as many opportunities to see MOBDAY live in the very near future. STAYTUNED!!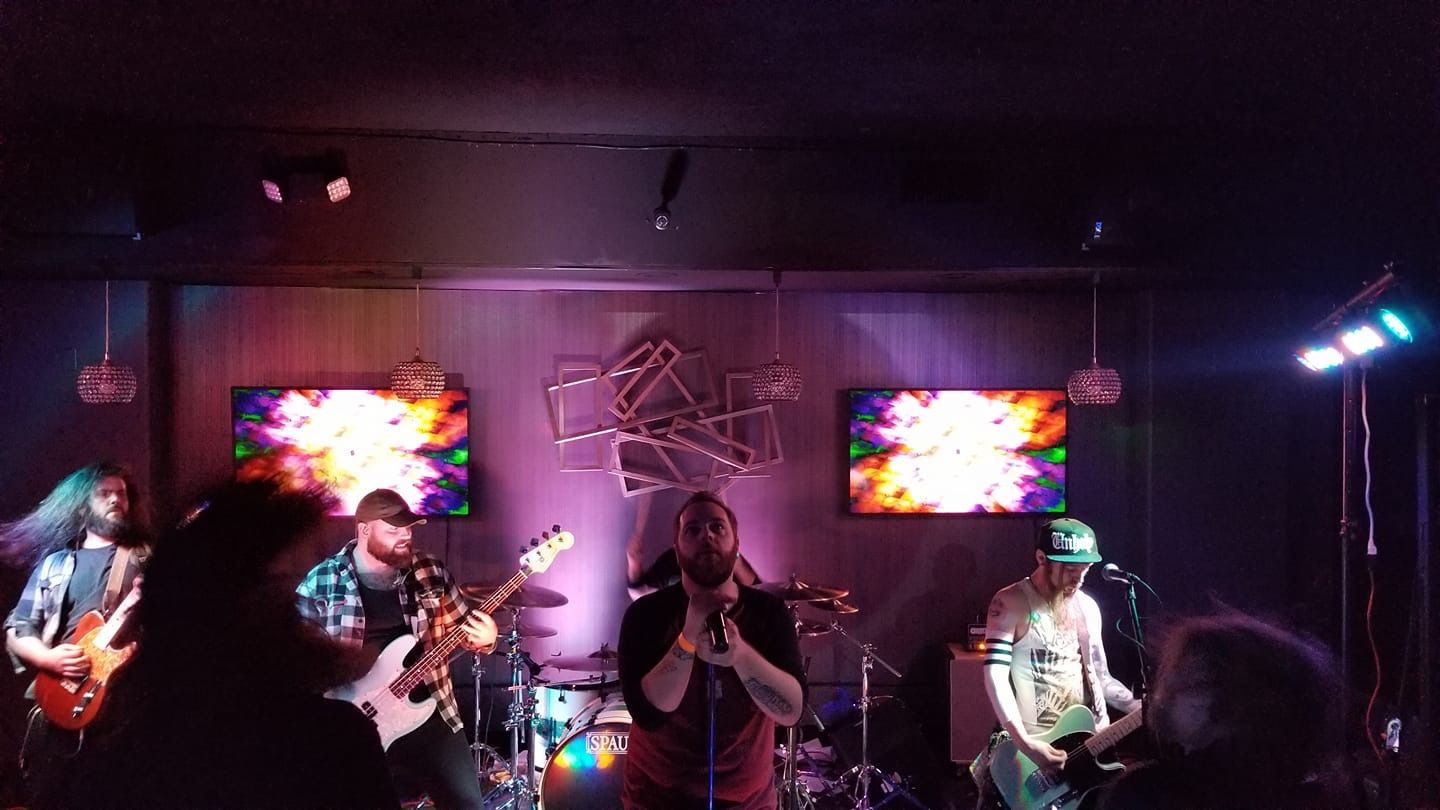 -Ty
2/17/2019:
Great set last night at the Montage Music Hall in Rochester, NY. Thanks so much to Randy Peck and the rest of the crew for having us out. Some live pics of the show will be uploaded very soon. Oh yeah and ...stand by for those show announcements we promised you! These are gonna be killer dates for sure.
2/7/2019:
**NEW SHOW ANNOUNCEMENT**
Check out the "Schedule" page for a new show announcement. This is gonna be one hell of a show so don't miss out on this one!!
1/18/2019:
CONGRATS to our very own Ty Gleason on his recent endorsement with SPAUN DRUMS!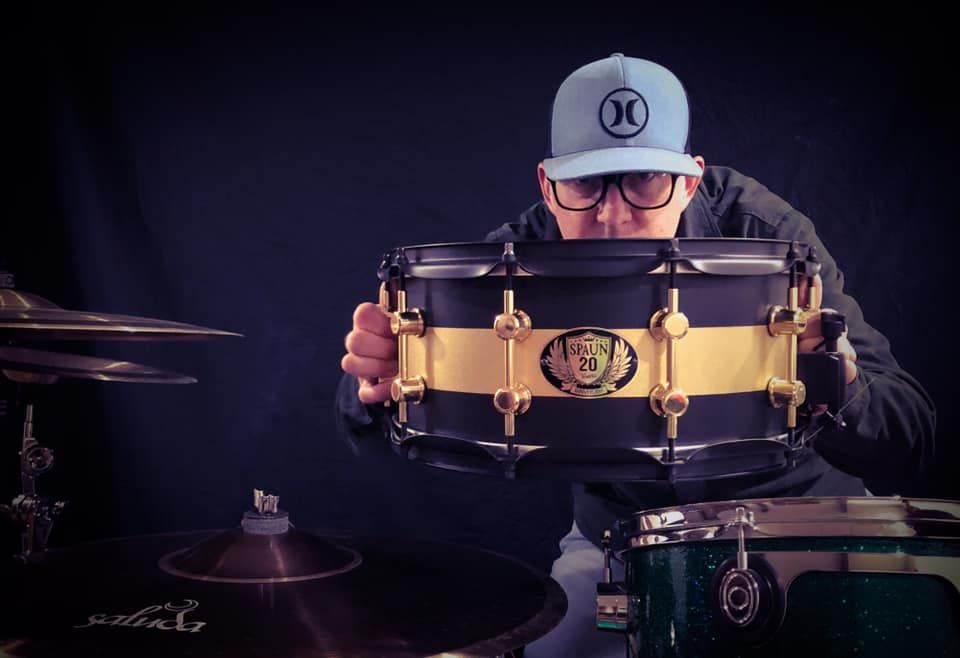 1/17/2019:
**NEW SHOW ANNOUNCEMENT**
1/14/2019:
**NEW SHOW ANNOUNCEMENT**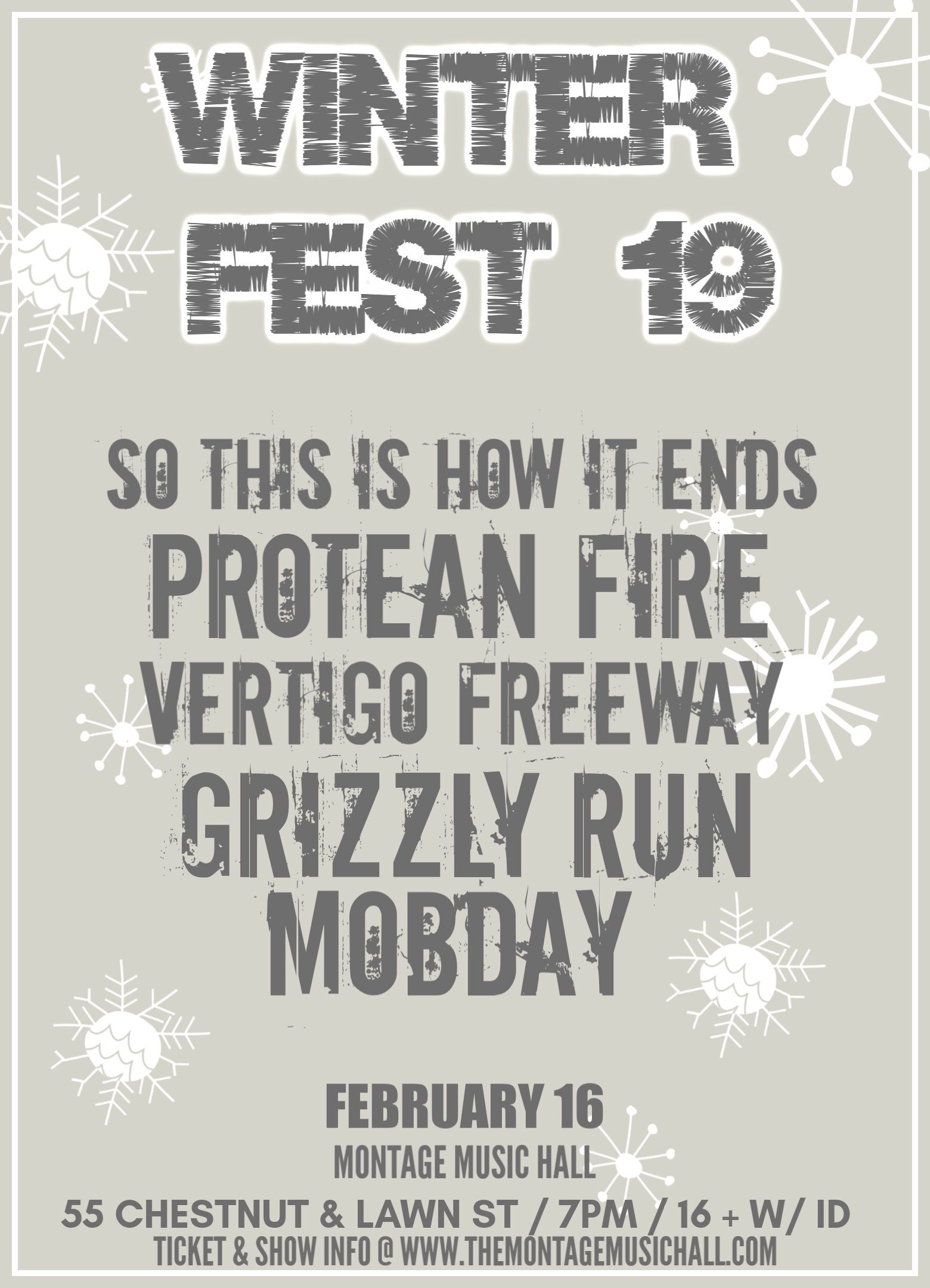 1/5/2019:
HAPPY NEW YEAR from the Mobday camp! What's your new years resolution? Ours is to make sure we see more of you in 2019. Make sure you join our mailing list to keep up with important news. Cheers!
12/31/2018:
Hope you all had a great holiday season. Please have a happy and safe New Years. We got some great things happening here in the Mobday camp and look forward to an awesome 2019. Once again, thank you all for your continued support. Without you there is no us!
 - Mobday
11/19/2018:
New music in the works here are the Mobday camp! Keep your eyes and ears open for official release date. Once again, thanks for all the support...without you, there is no us!
10/30/2018:
This Friday night, Water Street Brewing Company in Binghamton will be the place to be as our long awaitied acoustic EP, Imperial Woods, will be released. Party starts at 7pm. Free admission! We will see you there!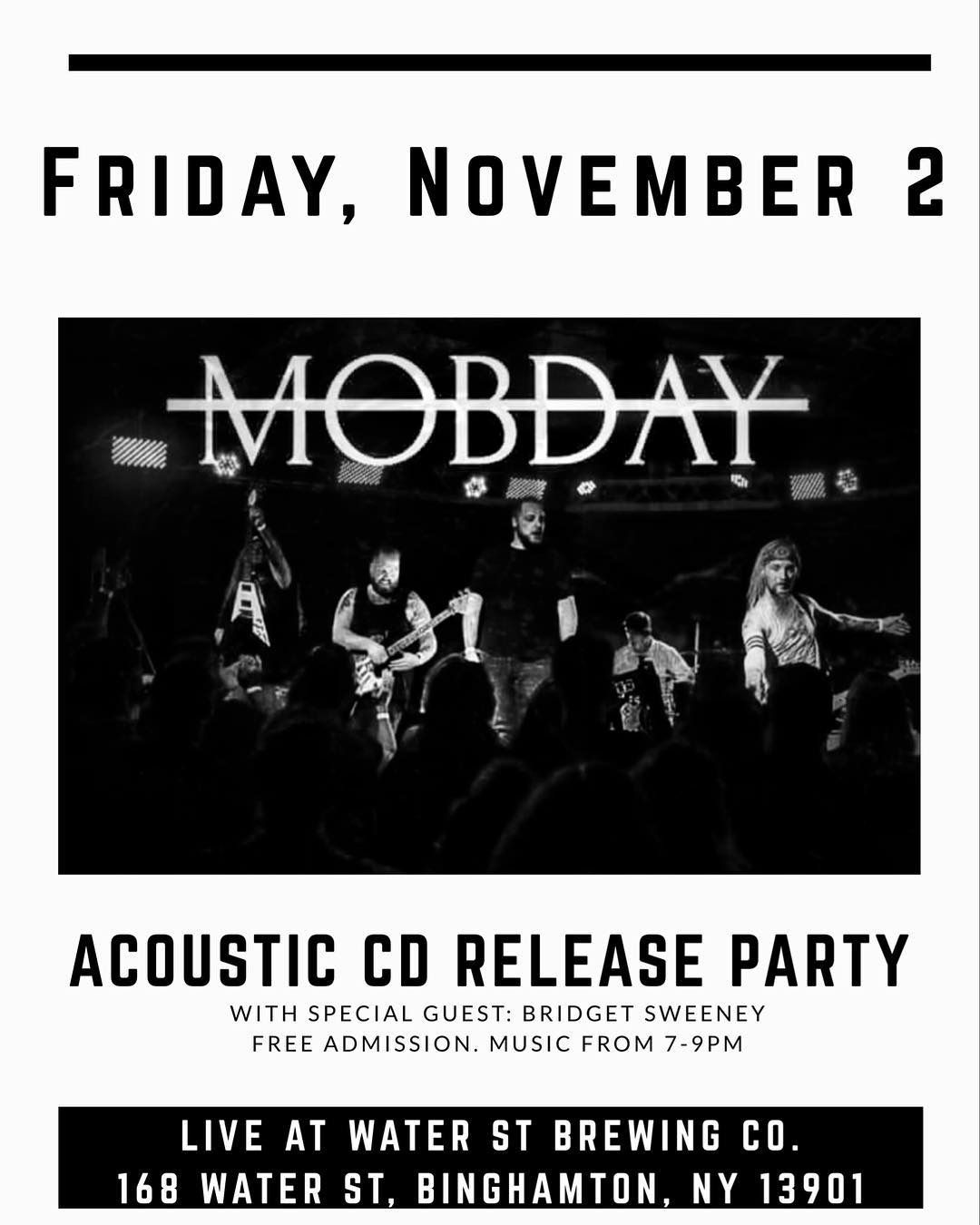 10/6/2018:
Mobday fans....tune in to WVBR 93.5 FM, tonight as Mobday play a live, in-studio set for your listening pleasure. Don't miss this one!!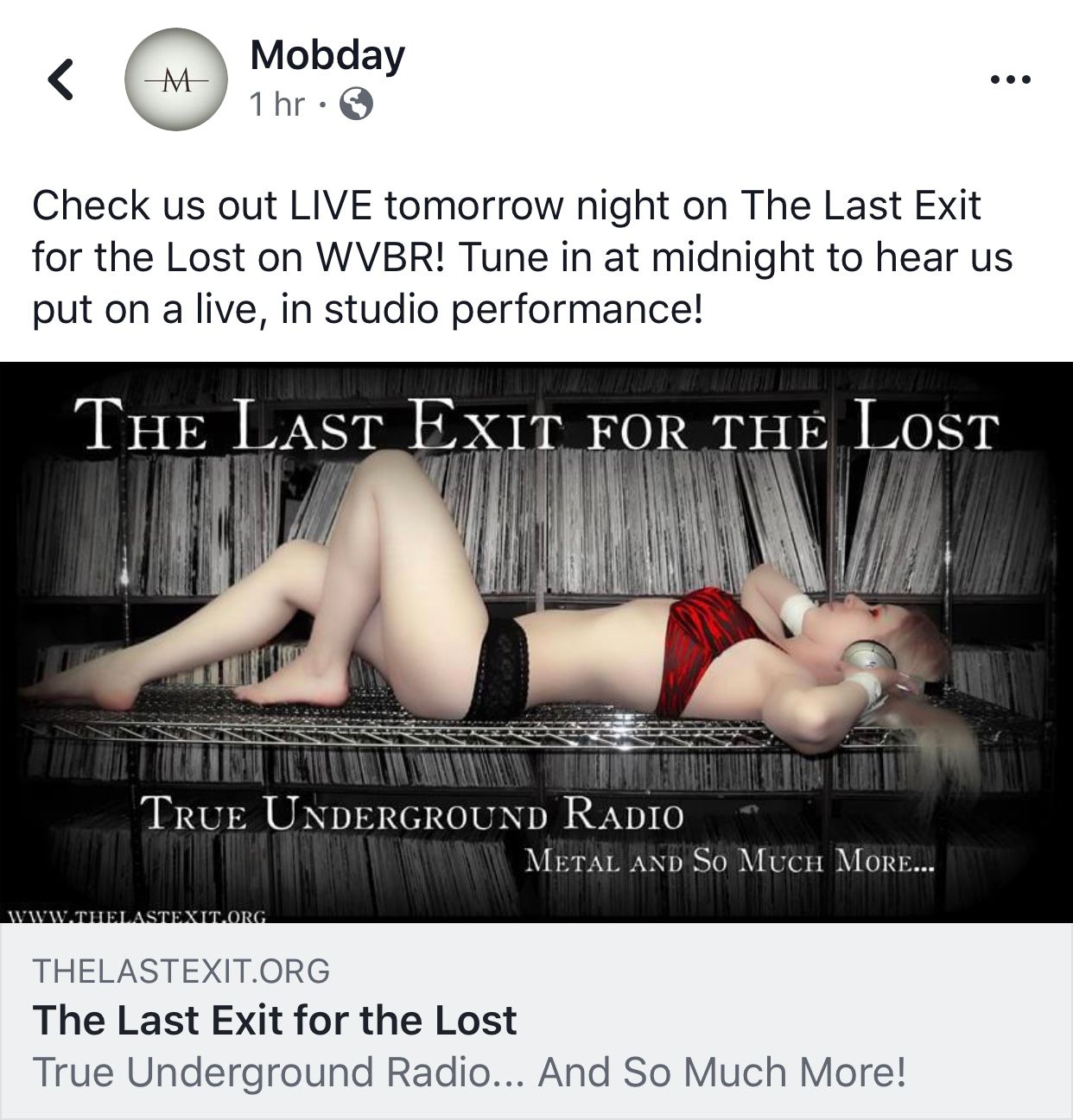 9/12/2018:
On April 13th, 2018  we released our first single in more than 2 years entitled "Devil in Me". Click on our Music tab and give it a listen.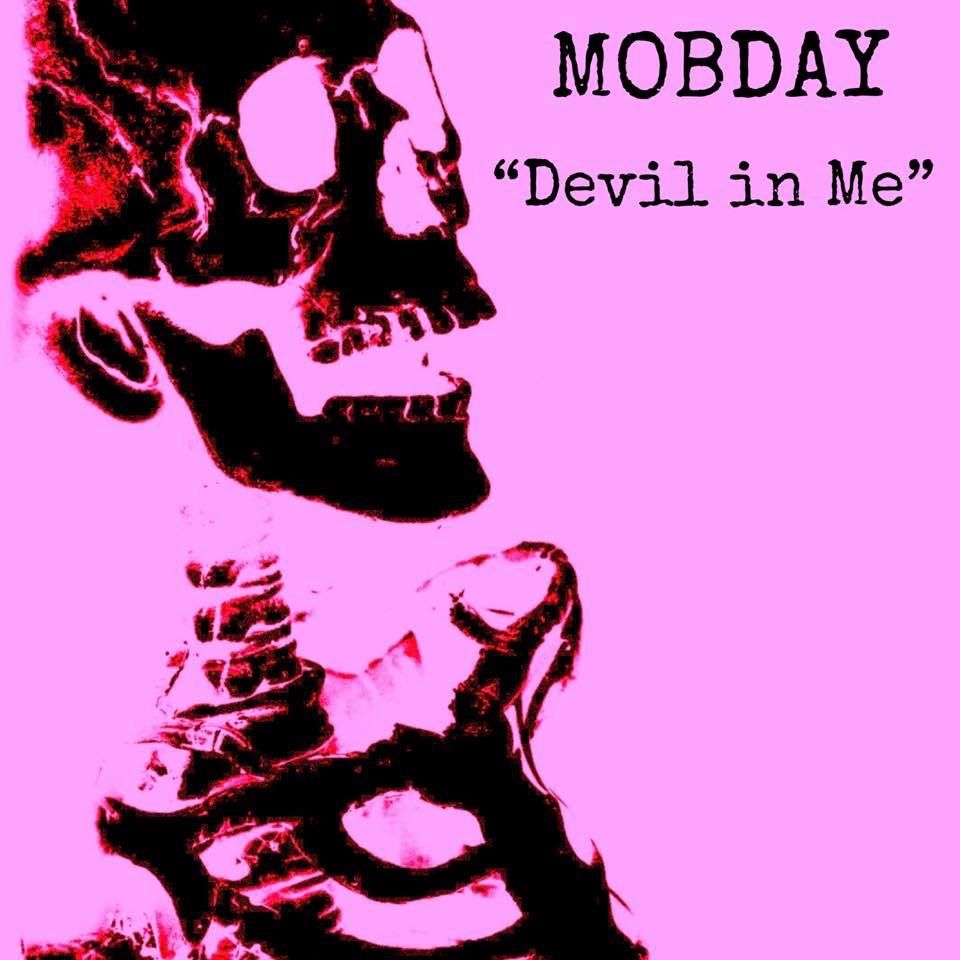 8/10/2018:
Tonight's the night!! Mobday share the stage as direct support for the mighty Pop Evil. Hope to see some familiar faces out there in the crowd!!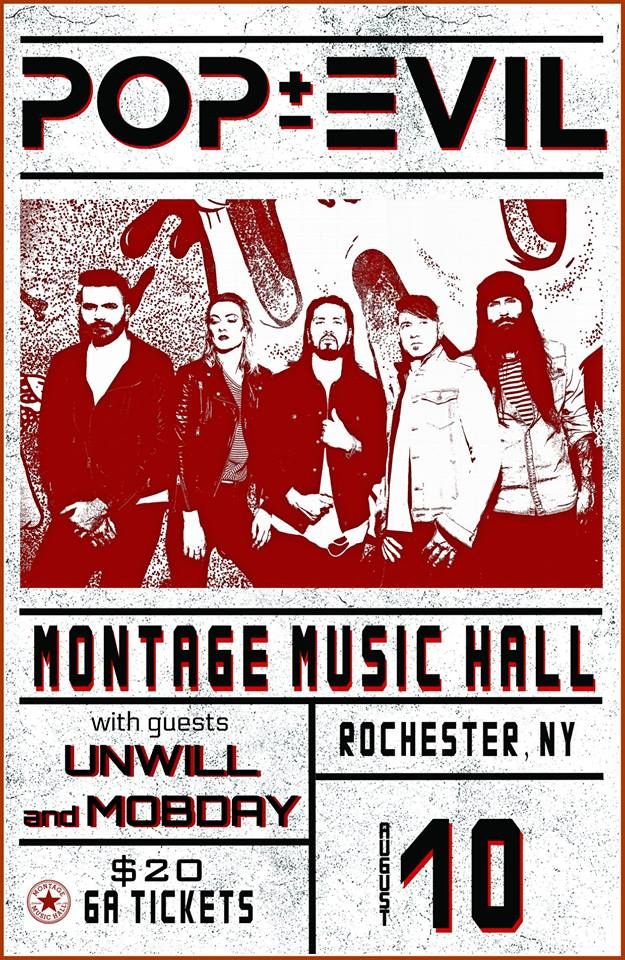 7/10/2018:
Hello again Mobday fans.....You may have noticed, and you would be correct in guessing, that we are back!! After a nearly 2 year break, we decided to get this thing rolling again and boy has it been busy since we started back up again. We got a lot going on so please stay tuned because you are not gonna wanna miss what we gotta going on these next few months! Once again, thanks for all your support. Without you there is no us!!
5/15/2016:
Mobday fans.....if you haven't already heard, we are well on our way writing material for our 3rd full length record. The direction in which we are moving is different from anything we have produced to date but I can promise you...it will NOT disappoint! We are experimenting with different sounds and tunings, moods and emotions...but at the end of the day it is still quintessential MOBDAY. We'll keep ya'll posted on the progress!
 - Ty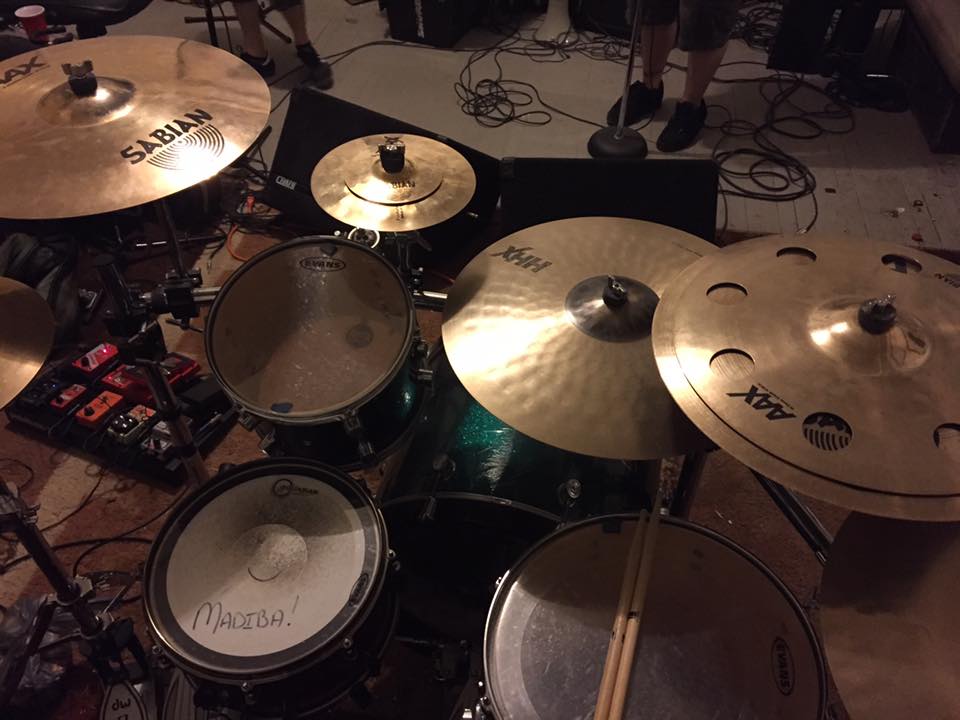 5/4/2016:

Wondering when you can see Mobday tear up the stage again? Don't miss this show!!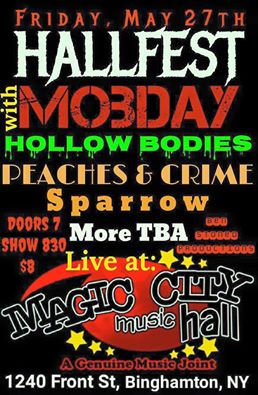 2/25/2016:

Mobday Fans! As you may or may not know we have been hard at work on our upcoming acoustic EP. We are happy to say that recording is almost complete and then we are on to mixing and mastering. We are extremely excited to get this finished and out to the world so stay tuned for more news, including a release date. Here are a few pics from the last session. As always...thank you all for the support! 
 - Ty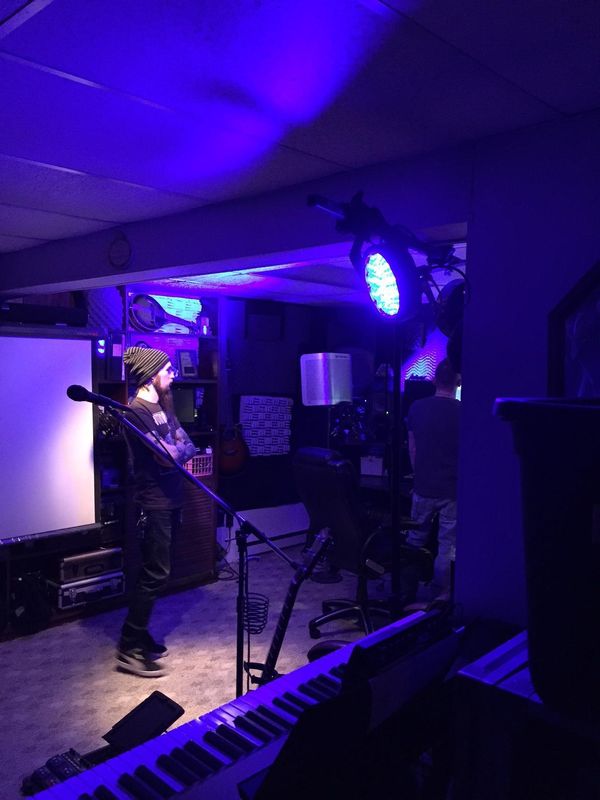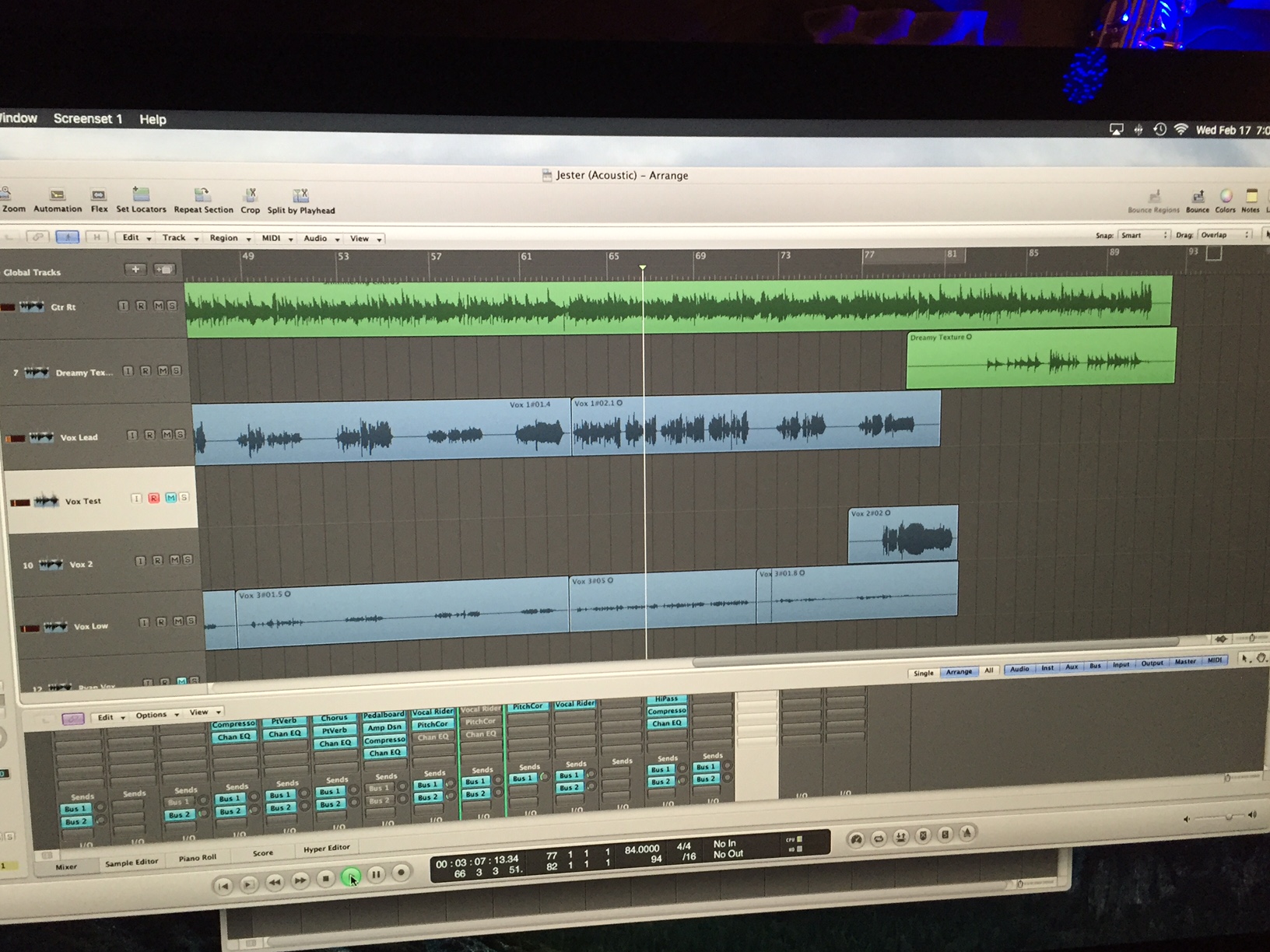 You are visitor number: 4306
"

Mobday quickly had the place whipped into a frenzy and we were all slaves to the Mobday groove for the duration of the set! Ya baby..as soon as they hit the stage we were all mesmerized!"
— Joe Gabriel - The Police Gazette